FHIS Homeschool Mom's Retreat
Date – Time
Saturday Feb. 25, 2023 – 9:00 AM - 5:30 PM

Age Restriction
Adult 20+ y/o
Location
Shawnee Trail Church
10633 John W Elliott Drive
Frisco, 75033
If parking in front of the church is full, please utililize the parking across the street at Frisco Commerce Center.
Additional Information
We are beyond thrilled to invite you to the 3rd annual Frisco HIS Homeschool Mom's Retreat!
Join us February 25 at Shawnee Trail Church in Frisco, TX with other homeschool mom's for a day of encouragement, refreshment, and pure fun.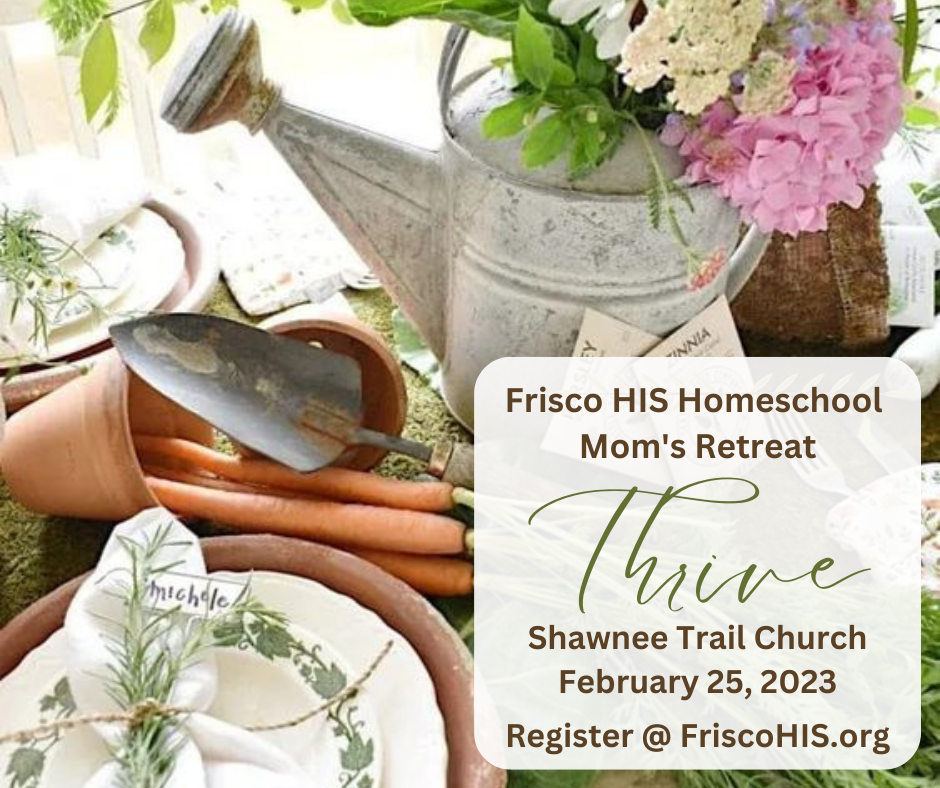 As homeschool moms, we wear so many hats. From mom, to teacher, to cook, to wife and home manager, we can easily become overwhelmed. How can we Thrive amidst all the chaos and noise of our lives? Seasoned homeschool moms will share practical tools to help you on your journey. PLUS, this year we are honored to have Pam Barnhill as our keynote speaker. As always, all of your favorites will be happening: worship, breakouts, lunch, coffee, Q&A, laughter and lots of door prizes!!
Registration is only $79. Don't miss out on this great event!
YOU DO NOT NEED TO BE A MEMBER TO ATTEND.
Payment is due upon registration and NO REFUNDS will be issued, thanks for understanding.
Grab a girlfriend, book a hotel and make it a getaway weekend!
COMFORT SUITES HOTEL RESERVATIONS FHIS MOM'S RETREAT 2023
Meet PAM BARNHILL, our keynote speaker.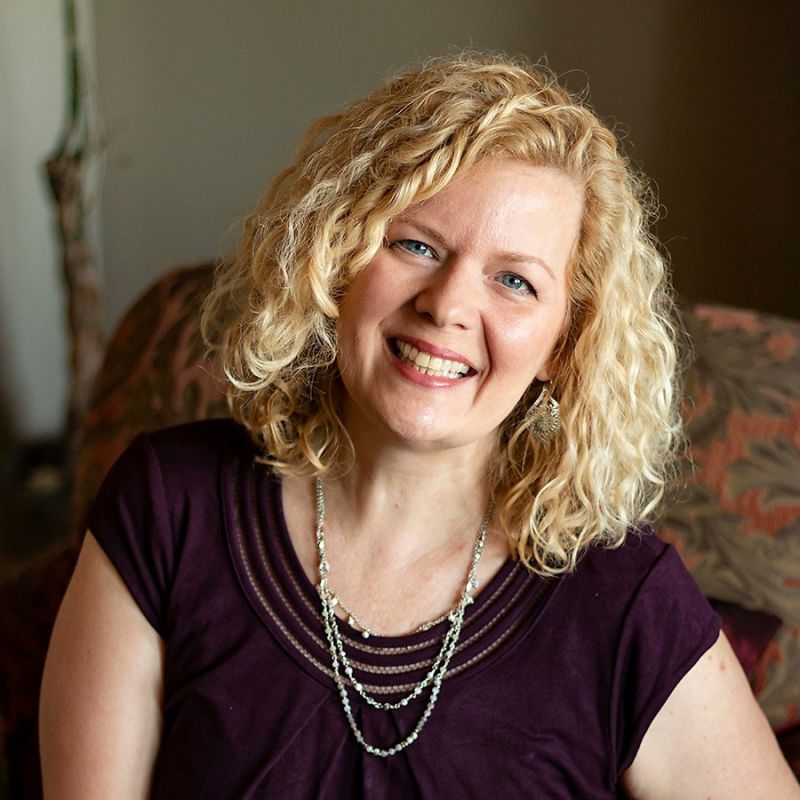 Pam Barnhill believes that you don't have to sacrifice relationships to homeschool strong. An award-winning educator, former journalist, and now homeschooling mom, she has a knack for breaking down big tasks into small, manageable steps and getting to the heart of the stories her listeners want to hear.
She is the host of the popular podcasts Ten Minutes to a Better Homeschool and Your Morning Basket and the author of three homeschooling books including: Better Together: Strengthen Your Family, Simplify Your Homeschool, and Savor the Subjects that Matter Most and Plan Your Year: Homeschool Planning for Purpose and Peace.
Pam lives in the deep South with her husband of twenty-eight years, three (mostly) awesome kids, and the dog dynamic duo.
You can find her online at pambarnhill.com.
What some are saying about this retreat:
*The speakers were so down to earth and relatable, such a breath of fresh air! But I don't think I'll forget the testimony of the worship leader's daughter. What an example to be able to walk in faith because of her upbringing. All of this retreat has given me pratical and spiritual tips on how to free myself from anger, guilt and frustration on the days when I question whether we are making the right decision to homeschool.
*The decorations were gorgeous. The FHIS crew were so incredibly welcoming, loving and friendly. The speaker brought the Bible to life!
*My favorite part was the time where you prayed for us. I also loved the opportunities to visit with other homeschool moms and meet the speakers.
*I had a wonderful time. It exceeded my expectation in almost every single way. I am so glad I attended and so glad to be a part of Frisco HIS. The effort that went into this retreat was absolutely apparent!
Signups
Signup is currently closed.
The Signup Deadline for this event was 2/25/2023 – 9:00 AM CST