FHIS Annual Kick off Meeting
Date – Time
Thursday, September 8th – 7:00 PM - 9:00 PM

Location
Hope Fellowship - West Campus
309 W. Main St.
Frisco, 75036

Additional Information
We apologize for the delay! We can finally share our new date with you!! We are so excited to kick off another sucessful year!
Moms! Please join us for an evening of worship, fellowship, and learning more about Frisco HIS and our vision for the coming year. We want you to THRIVE in 2022 - 2023!!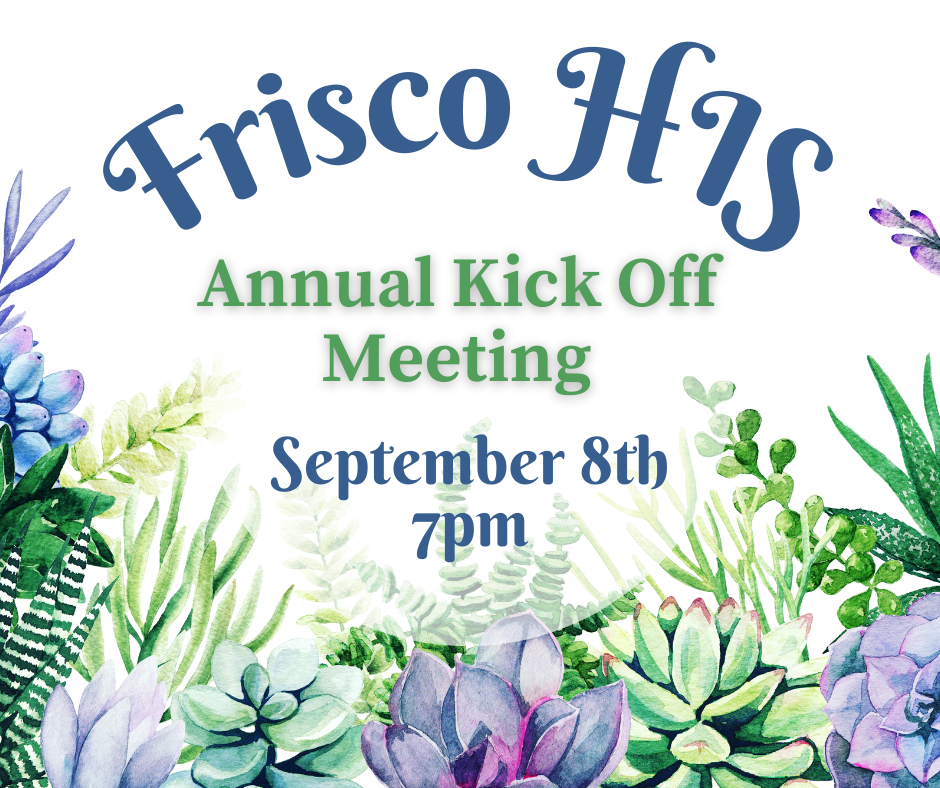 *** If you have a home business or would like to donate a door prize we would love to allow you to bless a mom in this way. Simply check the "Yes" box when registering. We thank you in advance. ***
~~~ While we would like this to be a special event to encourage our moms we understand the necessity sometimes to bring younger children. We will provide a kids table with teen led activites and games at the back of the meeting room. We simply ask that you register your children so we can be prepared for them. ~~~
Signups
Signup is currently closed.
The Signup Deadline for this event was 9/7/2022 – 10:00 PM CST