Homeschool Mom's Retreat
Add to Your Calendar:
02/26/2022 09:00
02/26/2022 17:00
America/Chicago
Homeschool Mom's Retreat
Homeschool Mom's Retreat
Redemption Point Alliance Church (formerly Vintage Church)
Frisco Home is School (Frisco HIS)
[email protected]
false
MM/DD/YYYY
aUinrLWZczwYavqgBmQP30959
Date – Time
All day Saturday, Feb. 26 – 9:00 AM - 5:00 PM

Age Restriction
Adult 20+ y/o
Location
Redemption Point Alliance Church (formerly Vintage Church)
107 E. Lamar St.
McKinney, TX 75069 US
Parking is located in front of the church and across the street at the public library.
Additional Information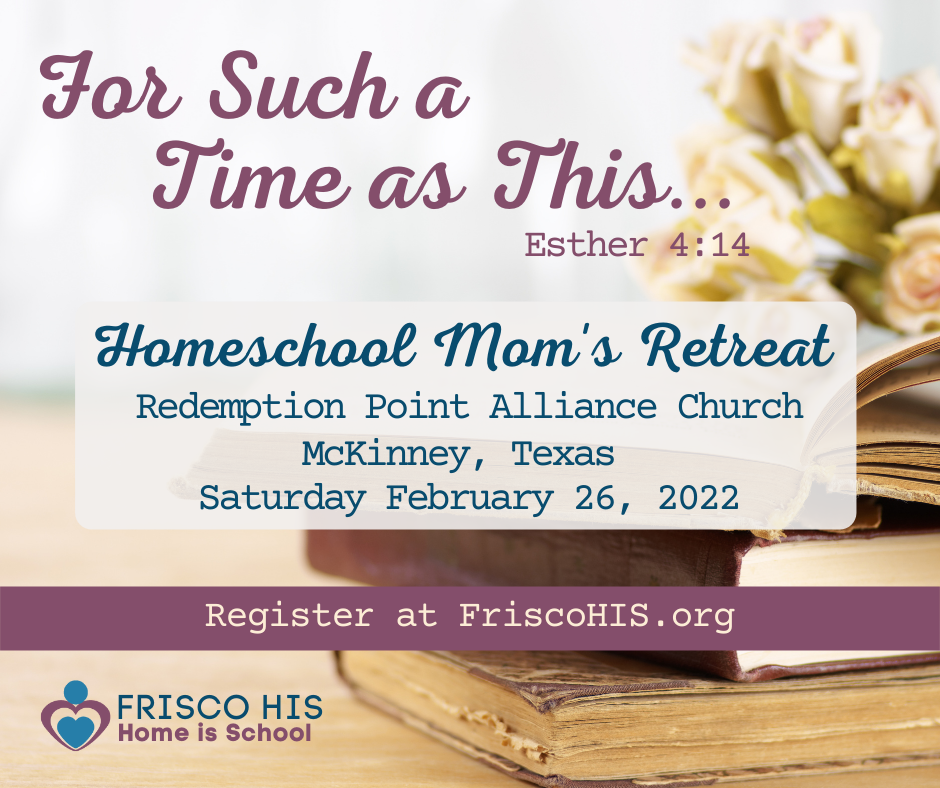 Frisco HIS is hosting this refueling, life-giving retreat for homeschool moms! Do not miss the dynamic Susan Seay, Mentor for Moms and Rachael Carman of Apologia Curriculum as they encourage and lift you up . The day will be filled with national and local homeschool speakers, worship, breakouts, and a Q&A panel with seasoned moms who have been there, done that. Registration also includes refreshments, a delicious lunch, workshops, plus tons of fabulous door prizes! Whether you are brand new to homeschooling or facing an empty nest, you will come home equipped and inspired to be the mom, wife and champion that God called you to be!
Price is only $69 for this full day of encouragement.
Why not grab some girlfriends and make it a weekend?
Group hotel rate For Such a Time as This Retreat 2022
YOU DO NOT NEED TO BE A MEMBER TO ATTEND.
Payment is due upon registration and NO REFUNDS will be issued, thanks for understanding.
As a 20-year veteran homeschool mom of 7, Susan Seay can relate to both the opportunities and challenges of every stage of the homeschool journey. Susan has plenty of experience from getting started to finishing strong, As the host of the Mentor for Moms Podcast. International Speaker. Author, and Certified Life Coach, she encourages thousands of moms all over the globe, every week. Her unique ability is helping moms lower their stress and not their standards. Her vision is to see moms live with confidence in the gap between the mom they are and the mom they want to be. Learn more about Susan at SusanSeay.com.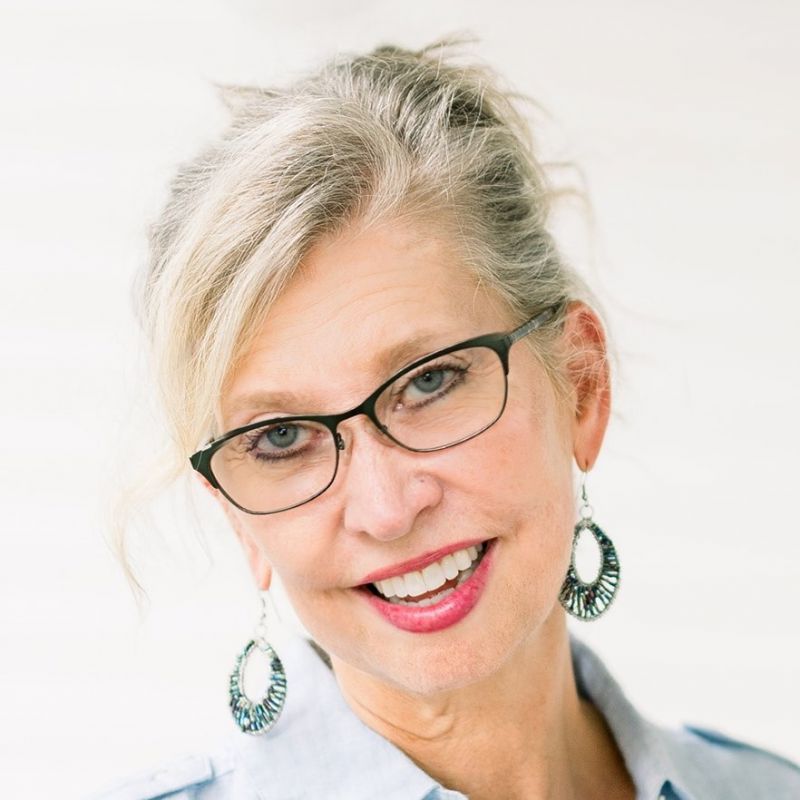 I had it going on—or so I thought. After surviving sixty-three months of pregnancy, countless sleepless nights, and 35,000+ diapers, this one-time control freak encountered God's grace. And I'm here to encourage you to do the same! I love encouraging and inspiring moms to grow deeper in their walk and relationship with our Heavenly Father.
" I challenge mothers to surrender their will and draw closer to the Lord. I invite moms to join me in loving God passionately and worshiping Him fully while sweeping up Cheerios, doing laundry, and planning dinner."
I've been married to my beloved, Davis, since 1986; our life has been a roller-coaster ride with God at the controls. We have seven kids and let me tell you our family loves to laugh! I enjoy playing in the dirt, eating dark chocolate, and walking on the beach. My husband and I own Apologia Educational Ministries, I'm an author and speaker—I am passionate about helping moms not only survive motherhood, but draw near to the Father and thrive in motherhood. Learn more about Rachael at RachaelCarman.com.
Signups
Signup is currently closed.
The Signup Deadline for this event was 2/25/2022 – 12:05 PM CST